Here are the detailed steps to deploy an ASP.NET Core application to Azure App Service:
Create an Azure App Service:

Log in to your Azure portal (https://portal.azure.com/)
Click on "Create a resource" button (+) in the top left corner and select "Web App"
Choose a unique app name, subscription, resource group, operating system, runtime stack (for example, .NET Core 3.1 or .NET 5), and region. Click "Review + create" to review the settings and then click "Create" to create the web app.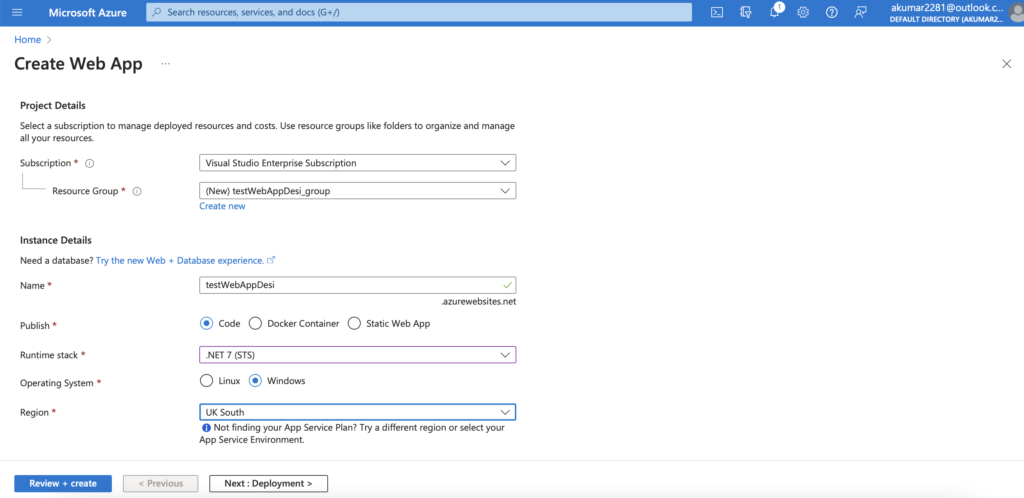 Publish the ASP.NET Core application to Azure:

Open your ASP.NET Core project in Visual Studio
Right-click on the project in Solution Explorer and select "Publish"
Choose "Azure" as the publish target and select your subscription and web app name that you created in the previous step
Configure the publishing settings as per your requirements, such as Configuration, Target Framework, and Deployment Mode, then click on "Create Profile" button.
In the next window, click on the "Publish" button to deploy the app.

Test the deployed application:

Once the deployment is complete, go to the Azure portal and navigate to your web app
Click on the "Browse" button in the top toolbar to launch your web app
Verify that the app is running correctly by testing its functionality.
That's it! Your ASP.NET Core application is now deployed and running on Azure App Service.